Tuesday, 27 Aug 2019
Liam Gerner and The Sunset Pushers release new film clip for Tjurkurpa filmed in North East Arnhem Land
I filmed this little home or rather bush-made film clip for our song Tjurkupa recently while up in Nhulunbuy, North East Arnhem Land playing gigs. Tjurkurpa was written with my musical collaborator pals Luke Moller and Shane Reilly, and recorded with Roger Bergodaz drums and Steve Hadley bass. It's on our self titled album. 
While in Arnhem Land recently I sang the song at my gigs to a diverse audience of sweat soaked Gove locals including miners and teachers and tree doctors, but mostly the amazingly welcoming local Yolngu community, who often joined me onstage playing yidaki and singing in language. The song Tjurkupa seemed to connect with the themes of the folks and to town as it's a mining town with modern and ancient cultures converging. 
So in between my getting irretrievably bogged on a solo bush exploring adventure out in the croc infested Cape Arnhem for a few days, eventually rescued (thanks to mechanical Mike), doing gigs, having morning jams at a ski beach cafe ( where Yothu Yindi's had their old studio) with the great local band Barra West Wind (checkout their new album) and yidaki master Djalu Gurruwiwi and his sons, seeing Prince Charles' visit, and going hunting out bush with the local Yolngu kids and Elders from around Yirrkala I was able to film this clip. I edited it up and here it is. 
The word Tjurkurpa has many complex meanings I read it is the foundation of Anangu (Central Australia)  life and society, and refers to the creation period when ancestral beings created the world. Tjukurpa also refers to the present and future."
A big thankyou to all the locals who played their part in the making of this film clip and welcomed me onto their beautiful country and into their unique community. Thanks to all the crocodiles for not eating me too."
Watch the film clip for Tjurkurpa by Liam Gerner and the Sunset Pushers HERE. 
Friday, 26 May 2017
Liam Gerner and the Sunset Pushers announce Victorian album launch shows solo and electrified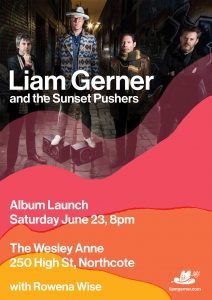 Hi folks my band The Sunset Pushers and I are celebrating the release of our new self titled album out now (MGM) with two very special Victoria shows in June. One is solo and the other a fully electrified band show.
The Sunset Pushers feature a trio of Melbourne's finest seasoned musicians in Steve Hadley, Toby Lang and Shane Reilly.
The album was recorded in three days in both Melbourne by Roger Bergodaz and in the USA at Rick Rubins Shangri La studio Malibu where drummer Jay Bellerose (Ray Lamontagne, Robert Plant), bass player Jenn Condos (Bruce Springsteen) Mark Goldenberg (Jackson Browne) joined the band. Kasey Chambers, Luke Moller, Eric Lynn and many wonderful musicians also feature on the album.
STREAM OR BUY ALBUM HERE
ALBUM LAUNCH SHOWS – JUNE 2017
Friday 2nd June – RED HILL, VIC
Music On The Hills (solo)
w Liz Stringer
Saturday 24th June – MELBOURNE, VIC
The Wesley Anne, Northcote
w Rowena Wise
(FULL BAND)  
TICKETS ON SALE NOW AT:
http://tickets.oztix.com.au/?Event=74099
Tuesday, 21 Mar 2017
NEW VIDEO, WOODY GUTHRIE ARCHIVES, US TRIP
Heres a little news and a journal of my recent music travels.
I had a blast playing at Folk Alliance International in Kansas City, USA a few weeks ago. It's a hotel hootenany, a week of gigs performed mainly in hotel rooms (til 5am). I got to hang with me fav Robbie Fulks there. Infact we were assigned the same plane seat flying there from LAX.. 17A. We ended up in the seats with room for the tall mans pegs.
After FAI I drove down through the tired, wintry grey midwest towns of Missouri down into Tulsa Oklahoma. While bumping along those pot holed highways I flicked through the many radio stations. I heard mainly religous rightwingers justifying Trumps faith protectionism (or something), I also got mind zapped by stations of slick 'bro country' songs trumpeting quasi religious-cowboy-partying lifestyle infused with illogically constructed verses of rhyming modern US pop survival psychology (party, drink… and drive). There was no escaping the midwest radios mind moulding madness.
In quaint, cool Tulsa I had the inspiring pleasure to be invited into Woody Guthries archives, spending time with his onion skin paper typewritten letters, songs and various articles (no gloves worn). I got to sift through his handwritten notebooks, drawings, book blueprints and child paint covered song lyrics. Woody wrote all the time, the archivist Kate said Woody considered himself a writer more than a songwriter. As Billy Bragg told to me in Kansas City the night before I went to Tulsa to do this "the real Woody lies in those archives, we have to share that with the world." Billy also said at the conference that "our greatest enemy in the world currently is 'cynicism'. Woody was never cynical."
NEW VIDEO – Huon Boathouse
Here is a new video filmed by the Huon River Tasmania, it's one of the most tranquil places i've ever been, no wonder the song came out while i stayed in this very boat house.
FINALIST IN THE INTERNATIONAL SONGWRITING COMPETITION 
Today my song my song 'Hank and Tammy' became a finalist in the International Songwriting Competition. Please feel free to vote for the song if you like it HERE
Friday, 03 Feb 2017
Folk Alliance International Conference Shows Feb 2017 – Kansas City
I am looking forward to heading back to the US to play some shows at the Folk Alliance conference in Kansas City Feb 15-29.
Here are the shows I shall be doing.
Wednesday, February 15th, 2017
LilFest I (727) Private Showcases – Wednesday 12:30 AM to 1:00 AM
Thursday, February 16th, 2017
Folk Alliance Australia & #StateOfUs (738) Private Showcases – Thursday 3:15 PM to 4:00 PM Damian Howard, Elle Márjá Eira, Liam Gerner, and The Bean Project
Official Showcase (Sponsor Sounds Australia Presents Sound Gallery) Liberty 7:45 PM to 8:15 PM
Free Range Records Presents (604) Private Showcases – Thursday 1:00 AM to 1:30 AM Liam Gerner and Gabrielle Louise
Friday February 17th, 2017
Folk Alliance Australia & #StateOfUs (738) Private Showcases – Friday 3:15 PM to 4:00 PM Gallie, Emily Wurramara, Liam Gerner, and Tiz McNamara
United Nations (556) Private Showcases – Friday 11:30 PM to 11:55 PM
Saturday, February 18th, 2017
LilFest I (727) Private Showcases – Saturday 2:30 PM to 3:00 PM Powered by marcatofestival.com February 1st, 2017 1:54 AM (UTC) Liam Gerner – Itinerary 1 / 2
Folk Alliance Australia & #StateOfUs (738) Private Showcases – Saturday 3:15 PM to 4:00 PM PORTS, Rowena Wise, Liam Gerner, and Oh Pep!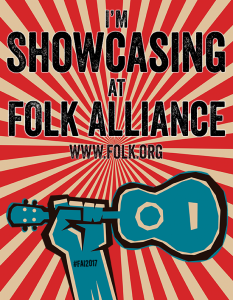 Tuesday, 29 Nov 2016
New Album – Liam Gerner and the Sunset Pushers available on website only and TSHIRTS
EXCITING NEWS:
My new album Liam Gerner and the Sunset Pushers is now available now .. exclusively on my webstore.
Get your signed limited edition copy here
Also checkout the new handprinted T-Shirts (unisex) we have available at the webstore. Thanks Frank my local gardening guru for the modeling job.
Tuesday, 11 Oct 2016
Liam Gerner and the Sunset Pushers release new single, 'Your Property' and embark on national tour
Exciting news I have a new band The Sunset Pushers and we set off to tour Australia in November to celebrate our first single 'Your Property' from our new album out February 2016 (MGM). 'Your Property' single is out digitally this Friday (MGM).
The Sunset Pushers feature a trio of Melbourne's finest seasoned music masters in the great Steve Hadley, Toby Lang and Shane Reilly, and together we are very excited to share our songsploration.
The album was recorded in three days in both Melbourne by Roger Bergodaz and in the USA at Rick Rubins Shangri La studio Malibu where drummer Jay Bellerose, bass player Jenn Condos, Mark Goldenberg joined the band. Kasey Chambers, Luke Moller, Eric Lynn and many wonderful musicians also feature on the album.
We will grace and graze ears across Australia this November and December. The album is only available for pre-order via my website and at the shows when purchasing a T Shirt.
Tuesday, 31 May 2016
Liam Gerner new book UKULELE SONGS BY KIDS FOR KIDS
I am excited to share this news with my you all who have your own kiddies or have little ones in your lives.  I've just had the delightful experience of writing heaps of fun songs with my 5-12 year old ukulele/songwriting students, and now its a book!  'UKULELE SONGS BY KIDS FOR KIDS' illustrated by my dear old man Phil Gerner, the drawings are as funny (and brilliant) as he is. It comes with a 27 song cd and has tips to teach kids how to play ukulele. Its a great introduction into the craft of songwriting for kids too. Getting them inspired by other kids songs.
Listen to the tunes here:  https://soundcloud.com/user-729521510/sets/ukulele-songs-by-kids-for-kids-by-liam-gerner-and-heaps-of-kids
You can pick up a copy at my website Here:
Wednesday, 03 Feb 2016
LIAM GERNER AUTUMN AUSTRALIAN TOUR 2016
Thankyou for signing up to the Liam Gerner newsletter
Hi Folks,
Below is a wee journal of my recent NZ tour. But firstly I am thrilled to announce I will be heading out with a swag of new songs to tour Australia in Autumn. I will be with the band for several of the shows.
2016 AUTUMN AUSTRALIAN TOUR DATES 
TICKETS ON SALE NOW
Thursday 18th February – HOBART, TAS – Brisbane Hotel
Friday 19th February – LAUNCESTON, TAS – Royal Oak Hotel
Thursday 3rd March – PERTH, WA – Four5Nine
Friday 4th – Sunday 6th March – NANNUP, WA – Nannup Festival
Wednesday 9th March – ARARAT, VIC – Ararat Live
Friday 11th March – BENDIGO, VIC – Billy Roy Blues
Wednesday 16th March – SYDNEY, NSW – Petersham Bowling Club
Thursday 17th March – NEWCASTLE, NSW – The Stag
Friday 18th March – OLD BAR, NSW – Flow Bar
Sunday 20th March – BRISBANE, QLD – Leftys Old Time Music Hall
Friday 8th April – ADELAIDE, SA – The Wheatsheaf w/ Tim Moore
Friday 15th April – MELBOURNE, VIC – Spotted Mallard
For more dates & details head to www.liamgerner.com 
Thankyou to everyone who came to the gigs on my recent New Zealand Dairy Tour in January. I had a wonderful three weeks of shows. A highlight was experiencing Milford Sound for the first time, yippee times a million. They had half a metre of rain over the four days before I took a boat trip there, that much water was surreal. Here are some photos: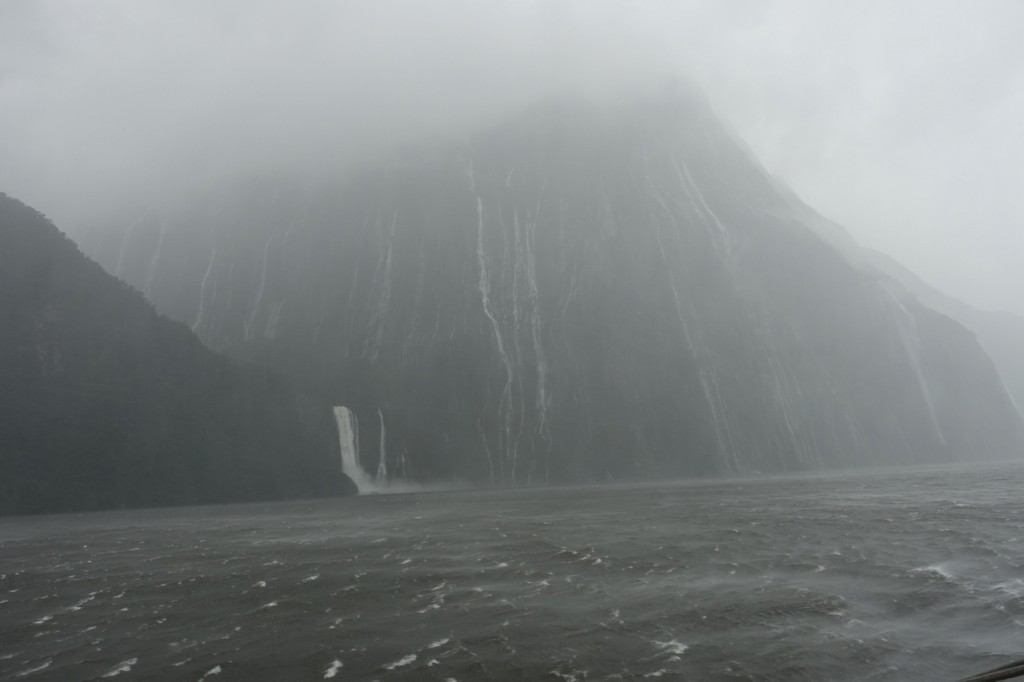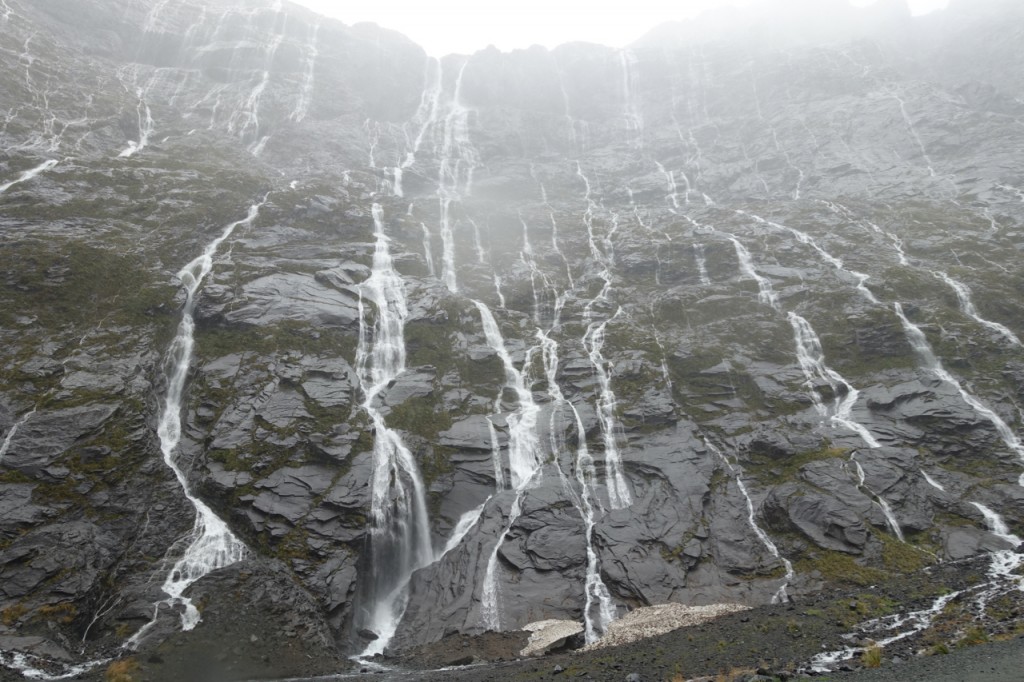 Here is a wee clip I made playing one of my favorite Robbie Fulks songs 'Stone River' oneday by the beautiful Wanganui River where I stayed at a cabin only accessible by a flying fox. I used some video I took in Milford Sound too.
'Stone River' by Robbie Fulks.
Another amusing NZ memory from my journal. 'I just sat next to the editor in chief of some christchurch Fairfax newspaper on the plane from Wellington. She explained a lot about that major newspaper world. "Shock jocks aren't fence sitters that's why we need them" apparently. We spoke of spies working there at one point, how New Zealand spies on Americans and the American government buy that info back as it's illegal for them to do that sort of spying on their own citizens, Snowden etc. 5 countries including us do it apparently. I most enjoyed the part when she explained that she got heaps of complaint emails today as she pulled the horoscope section permanently and replaced it with a sudoko game. She said the horoscopes are commercially produced and the paper would buy them for 10k a year from some American horoscope company, who had computers writing them at random. (" Wait.. What? The future of my love life is written at random by a computer and not painstakingly read every night in the planets by the loyal horoscope staff writer?) She said she couldn't print the horoscopes anymore and give her readers all this phoney false hope. Ok but.. Anyway! I guess from now on there will be a few more Fairfax readers cueing to get their palms read at the local weekend garden market.'
I look forward to seeing you on the Australian Autumn tour.
Best
Liam
Thursday, 07 Jan 2016
The New Zealand Dairy Tour Jan 2016 Kicks off this week with Luke Moller
Happy 2016 to you. I spent new years playing some unforgettable shows with my dear pal Luke Moller (fiddle, mandolin, belt buckle card dispenserer) at Woodford Folk Festival. It was my first time there and I think its the best festival in Australia.  Thanks to our billet Chris and her son singer Josh Rennie Heynes for having us stay on their beautiful farm, again I apologise for leaving the gate open and allowing the miniature horses run havock in your garden. After i figured out those trotting noises could not be possums I tried to help coral them back in their paddock at 2am, wearing only underpants while wielding two torches, sorry about that site too. Anyway fun was had.
Tuesday, 03 Nov 2015
Liam Gerner and Luke Moller announce New ZealandDairy Tour Jan 2016
It's been a fantastic few weeks in Nashville gigging and writing with my pal Luke Moller and now we are super excited to announce our dairy tour of New Zealand details below.. cant wait we will also be playing at Woodford Folk Festival over New Years too.
LIAM GERNER with LUKE MOLLER THE NEW ZEALAND DAIRY TOUR – JANUARY 2016
TOUR DATES – JANUARY 2016
Friday 8th January – AUCKLAND, NZ
The Wine Cellar http://bit.ly/1khJKIL
Saturday 9th January – HASTINGS, NZ Common Room – FREE
Thursday 14th January – RAUMATI, NZ The Raumati Social Club- FREE
Friday 15th January – WELLINGTON, NZ The Fringe Barhttp://bit.ly/1SdYxQk
Sunday 17th January – LEIGH, NZ Leigh Sawmill Cafe http://bit.ly/1OeCESC
Thursday 21st January – PICTON, NZ Le Cafe Picton http://bit.ly/1jYsyso
Friday 22nd January – LYTTELTON,NZ Wunderbar Lyttelton http://bit.ly/1HieoqT
Saturday 23rd January – OAMARU, NZ The Penguin Club, Oamaru
Sunday 24th January – MAPUA, NZ Golden Bear Brewing -FREE