Howdy welcome to my new website. I hope you enjoy it as much as life itself (offline-life I mean). Thank you my dear pal Tom Garrood for building it and Darren Cummings for designing. I'll endeavor to fill it up with life's goodies from this side of the screen; some musings on music, tour news, new records and news etc.
I'm doing a regular journal (weeklyish) here so visit again and keep and eye on things a happening.
I have been living in Melbourne Australia this year and gigging about this great town, solo and with me new band of misfits The Alan Ladds has been amazing fun. It's been wonderful to be in a city where you can play so much.
I will be releasing my new record 'Land Of No Roads' in the next week or two. It will be off to the duplicators and a tour of Australia will follow. I will then endeavor to bring it and my ass and band even to Europe and the States.
Also here is a brand new filmclip for my song 'Mother Nature's Run Away Girl'.
It is directed by Lily Baldwin and Jefferson T Jones. Jefferson is a brilliant cinema photographer from Topanga (his home garden features in the clip) . After Jefferson heard this song he showed me a book of the photography of Anne Brigman. dig them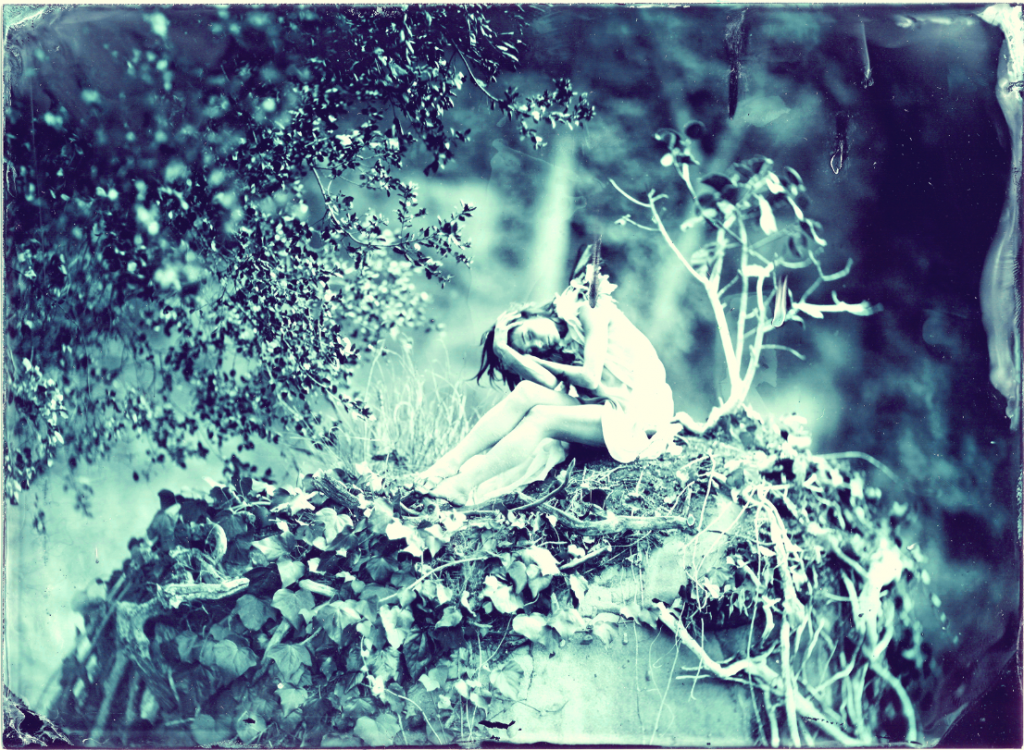 Enthusiasm for Brigmans images led me to an artist called Luther Gerlach (www.luthergerlach.com) and he soon became involved in the film clip too. Luther works for the Getty Museum and his art uses the exact same 1850's camera and wet plate technique as Brigman used. Luther has a dark room in the back of his Isuzu truck and develops the plates on the spot. Here are some of the results: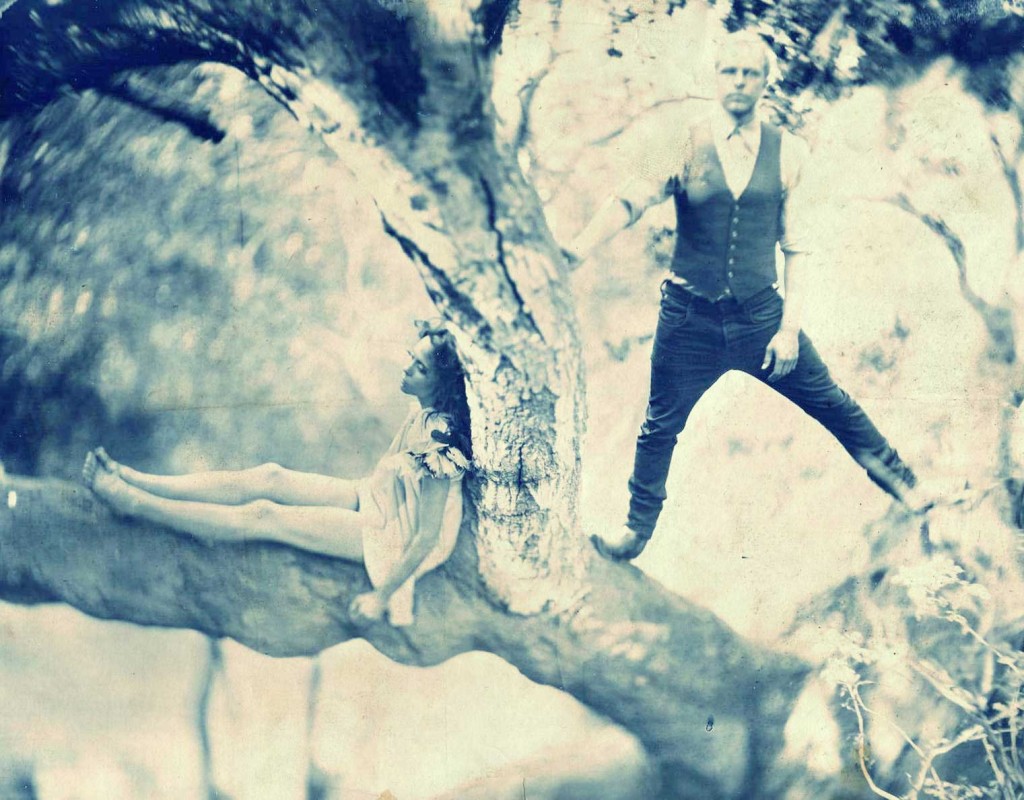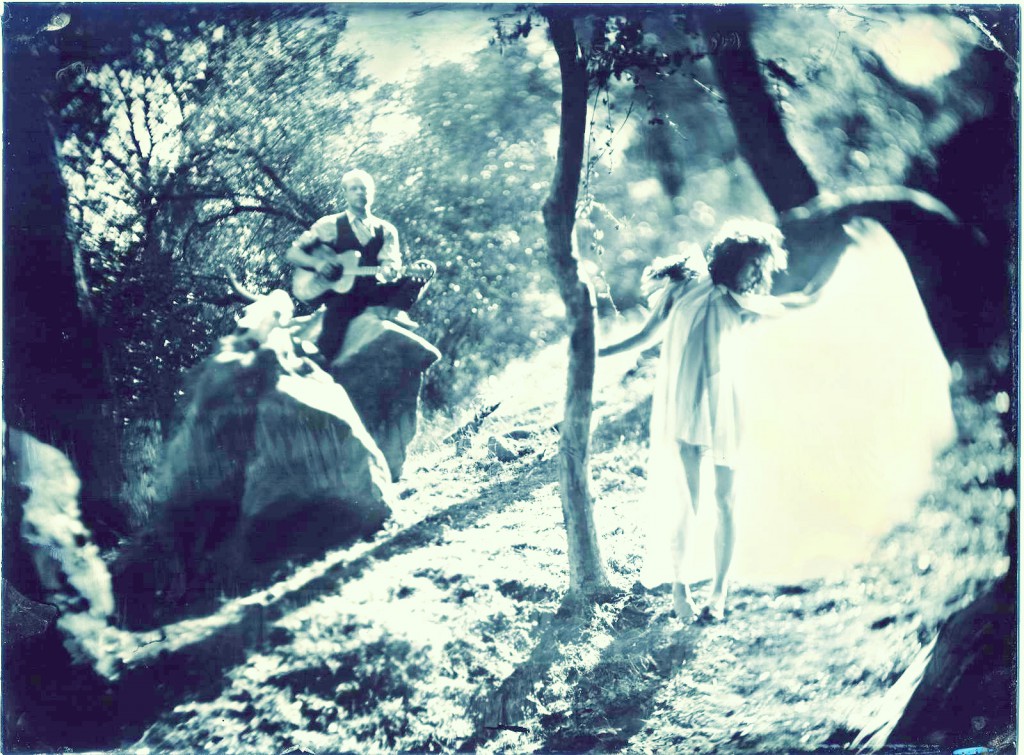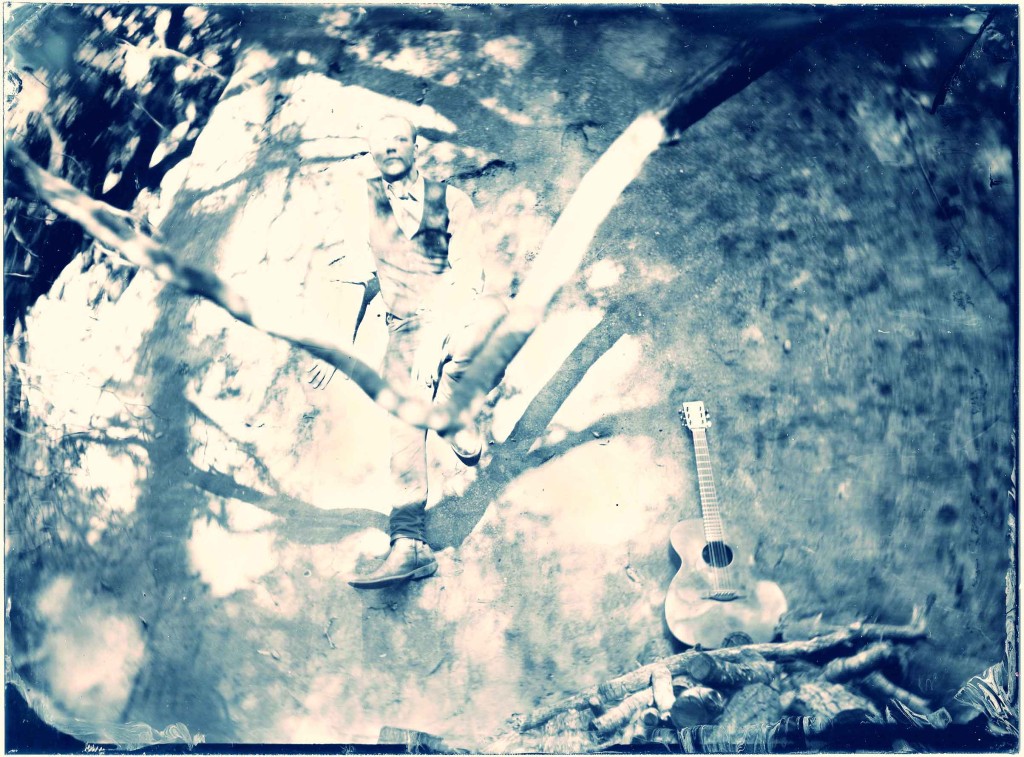 Lily, Jefferson and I came up with the story of the film clip and we filmed it in Topanga Canyon, CA, in one day. A fitting location as Topanga is where the song was written.
Lily Baldwin is a wonderful dancer and film director. I first saw her dance in David Byrnes band in London and just loved it. She was in LA for a few days and we hatched this plan to make this filmclip. Alex Lee Moyer edited the film clip, and what a great job she did.
I wrote the song 'Mother Natures Runaway Girl' when I was wandering around the State Park trails of Topanga Canyon, CA. I met some girls out on a trail one day, and what was a lonely mountain man to do but to chat with them? I noticed one of the girls had a giant rose tattoo covering her chest, and for some reason I pictured a bee flying onto it. They walked off and I wrote the song. I actually have her email somewhere, so I shall send her the clip. I never saw them again. But thanks for the song girls. Eric Lynn helped me kick this song into shape too.
This is I guess one of those "It's me, not her" songs. Its about my wanting to get back to nature. Topanga Canyon does have somewhat of a wildness to it, with the wild coyotes, deer, mountain lions, rattlesnakes, owls, and hummingbirds, but as its so close to all things Los Angeles. There are always people wanting to get up there and out into nature for a day hike and that makes Topanga a very unique place to witness the wonderful sites of modern humans feeling at a loss of how to survive or even at a loss of how to interact with the wilderness and nature, myself included. Weirdly enough just after I recorded this song, I met in Topanga a very special person called Rachel. And the song has become very much about her too.
A big thank you to everyone who made this film clip please see them in the credits below.
Mother Nature's Runaway Girl
filmclip
Director
Lily Baldwin
Co Director
Jefferson T Jones
Dancer
Lily Baldwin
Director Of Photography
Jefferson T Jones
Editor
Alex Lee Moyer
Story
Lily Baldwin
Liam Gerner
Jefferson T Jones
Makeup and Hair Stylist
Josefine Wissenberg
Costume Stylist
Katie Casey
Camera Operators
Greg Collier
Jeff Dolen
Jefferson T Jones
Kristina Schlah
Amie Williams
Boom Arm and Track Operator
Greg Collier
Wet Plate Photography
Luther Gerlach
MOTHER NATURE'S RUNAWAY GIRL
song by Liam Gerner and Eric Lynn
Produced by Eric Lynn
Musicians
Eleanor Bodenham: Backing vocals
Liam Gerner: Vocals, Acoustic and Electric Guitar
Sean Hurley: Bass
Victor Indrizzo: Drums
Eric Lynn: Piano, B3
Joel Shearer: Electric Guitar
Lucky Oceans: Pedal Steel
Recorded at Shangri la Studios, Malibu, CA, USA, Nov 2012
Mixed by Eric Lynn in Topanga Canyon
Engineered by Sean Oakley and Eric Lynn
Assistant Engineer: David "Squirrel" Covell
Mastered by Stephen Marsh at Marsh Mastering in Hollywood, CA, USA
special thanks to Jefferson T Jones, Jessica Janney, Stellan and Balian