Hi
A big thank you to all the good folks who came out to the shows on my recent Australian East Coast Tour, it was great to play in many a new town and meet many a new people over the month.  I will be back on tour throughout Australia in June/July, so stay tuned, or dialled in or netted or whatever we say these days.
I am very excited to be heading to beautiful New Zealand next week for my very first tour there. It will be an intimate solo affair at several cosy venues, coffee houses and house concerts on both the North and South Islands, the later which I have yet to see, but happy i have been prescribed some new spectacles to enable me too. Please share dates below with your New Zealand pals if they are en the below route.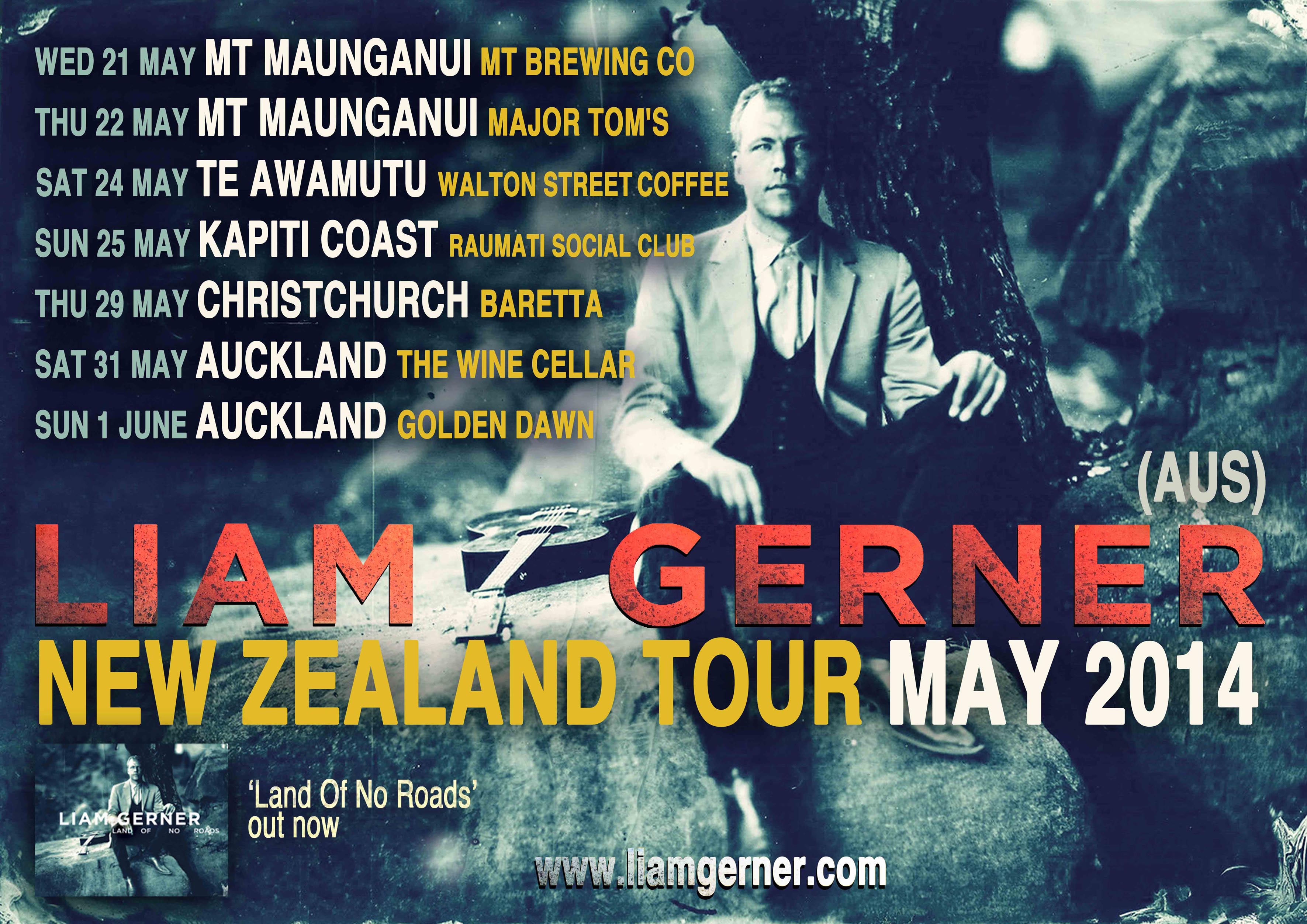 LIAM GERNER
NEW ZEALAND TOUR – MAY 2014
WED 21 MAY MT MAUNGANUI MT BREWING CO
THU 22 MAY MT MAUNGANUI MAJOR TOM'S
SAT 24 MAY TE AWAMUTU WALTON STREET COFFEE
SUN 25 MAY KAPITI COAST RAUMATI SOCIAL CLUB
THU 29 MAY CHRISTCHURCH BARETTA
SAT 31 MAY AUCKLAND THE WINE CELLAR
SUN 1 JUNE AUCKLAND GOLDEN DAWN
Click HERE for more tour info.
It has been a fun few weeks, I had the the great joy of playing with Thelma Plum opening up for Elvis Costello and The Imposters shows. What an inspiring songwriter and band they are, Steve Neive on keys blew my mind, and then opened me up to a world of fun new French artists he works with in his new home of Paris. Checkout a band called Dionysos.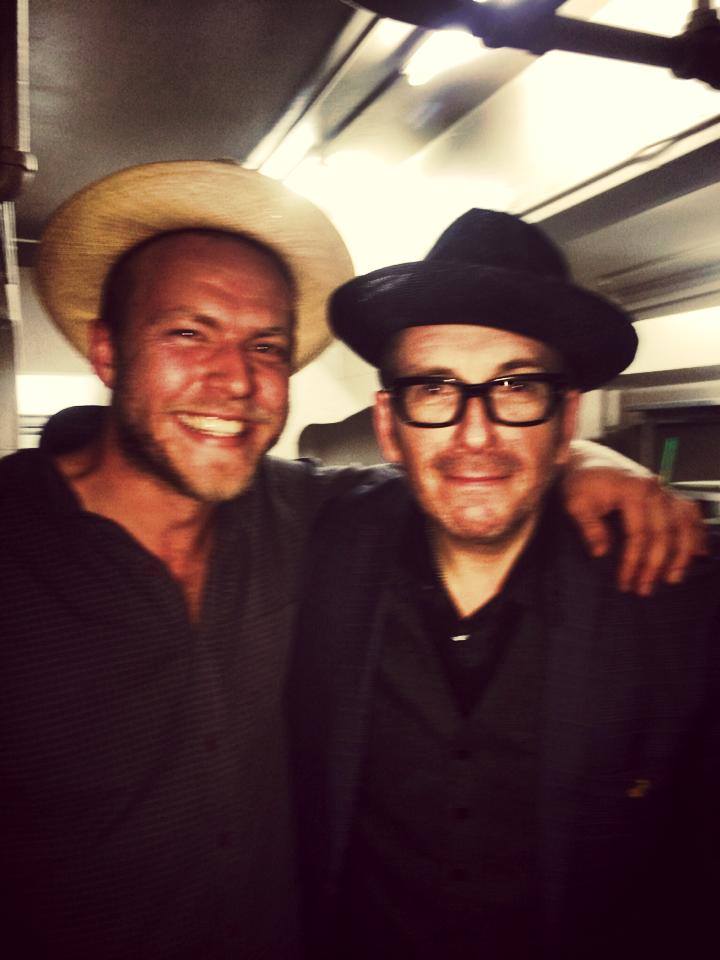 I have also greatly enjoyed stepping in on guitar, banjo and baritone for a few Eurogliders shows. It's been a pleasure to learn Bernie Lynch's fine songs and fun to perform with Grace Knight and Bernie and Sam Lemann. There will be some more shows with them in June/July.
Here is a wee video about the story behind my song Hank and Tammy.
Liam Gerner – 'Hank & Tammy' The Story from Liam Gerner on Vimeo.
See you in New Zealand it should be sweet as… what a delight.
Regards
Liam