The Bulletin Debate – Henry Lawson vs Banjo Paterson – Liam Gerner & Luke Moller (VINYL – PRE RELEASE ) limited edition 100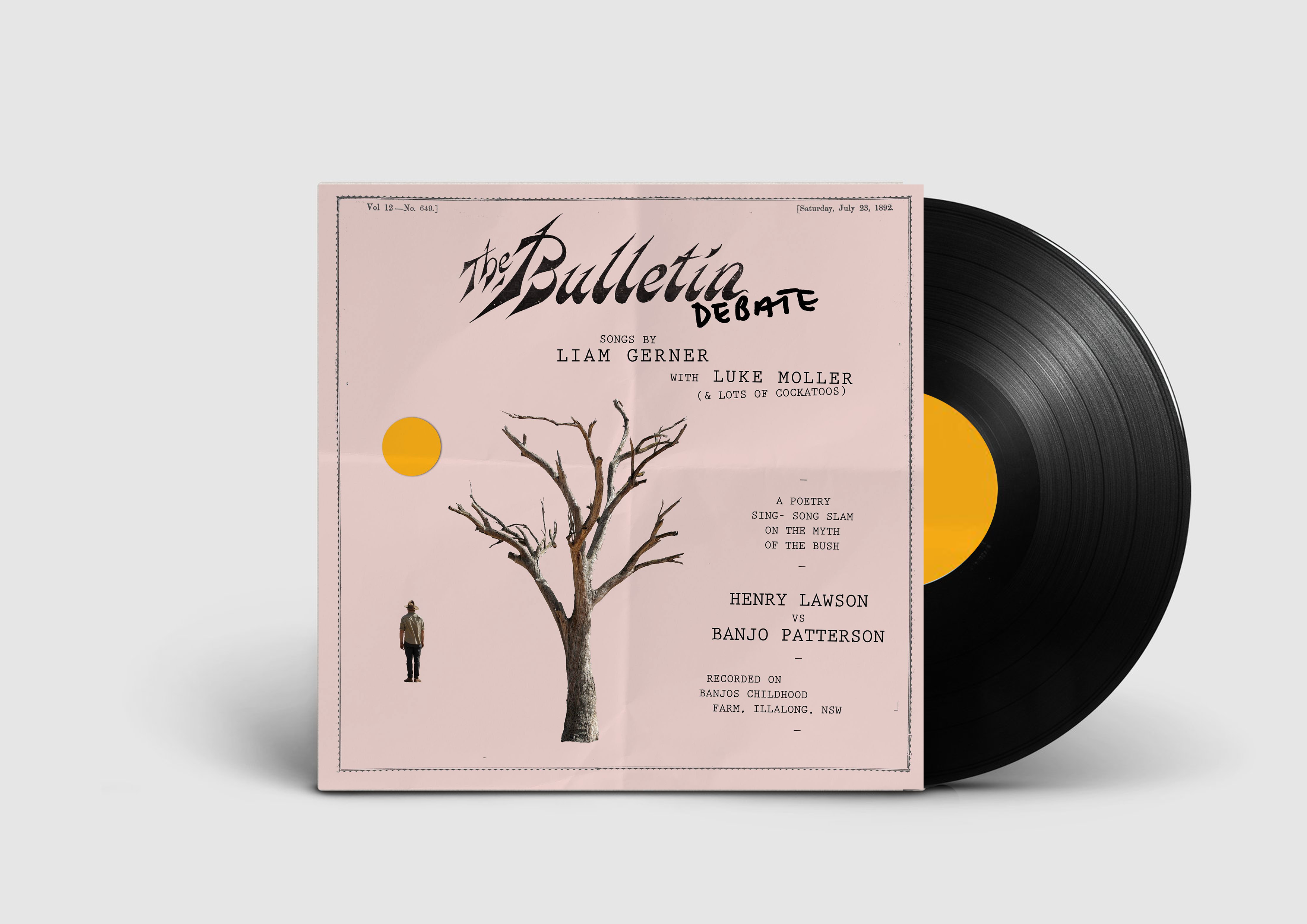 The Bulletin Debate – Henry Lawson vs Banjo Paterson – Liam Gerner & Luke Moller (VINYL – PRE RELEASE ) limited edition 100
$45.00
Description
Vinyl Prerelease
limited edition 100
The 'Bulletin Debate' was a public dispute in The Bulletin newspaper between two of Australia's best known writers and poets, Henry Lawson and Banjo Paterson. The debate took place via a series of poems about the merits of living in the Australian bush, published in 1892.
Singer songwriter Liam Gerner has turned these poems into an album of songs with Luke Moller.  Luke and Liam recorded the album on Banjo Paterson's childhood farm 'Illalong' NSW under a tree on a hot afternoon by the creek with flies, cockatoos, and bemused farm dogs.
The songs will be released on the same day of the year the poems were originally published in 1892.  
Speaking about The Bulletin Debate project Liam says:
"… I found these poems in an old book and felt they helped me think about my connection to the bush. I felt they warranted exploration so I tried singing them.  It was a pleasure to record the songs under a tree on a hot summer afternoon on Banjo's childhood farm with my mate Luke Moller.  It was a very unfussy one take recording affair, just us two playing music with lots of cockatoos, flies, and farm dogs by the creek Banjo played in as a kid."
Please note this is a pre release Vinyl we will be in touch on release.